Careers
Every day at ArsenalBio we show up fully, knowing that we are working to deliver a lifeline to patients battling incurable diseases.

We believe that our immune cell therapies will ease the suffering of patients and people who love them.
Our people-first culture fosters a deep appreciation for humanity, both in the people we endeavor to serve as well as each other. We are proud to work for a company that is driven by diversity in experiences, ideas and interests, and one that empowers us in an environment that embraces both unity and inclusivity.
Our Values
Our values create a foundation for mutual respect, an engaging harmony from many voices, and unselfish behavior that aids our collective mission to defeat cancer.
One Team
We prioritize the team's outcomes over individual goals to achieve our company mission together.
Sustainability
We strive to scale operations while preserving our most valuable resources - funding, time and the well-being of our people.
Transparency
We operate with open and honest communication to build trust and respect with each other.
Humility
We ask for help and seek feedback from others in order to learn and grow.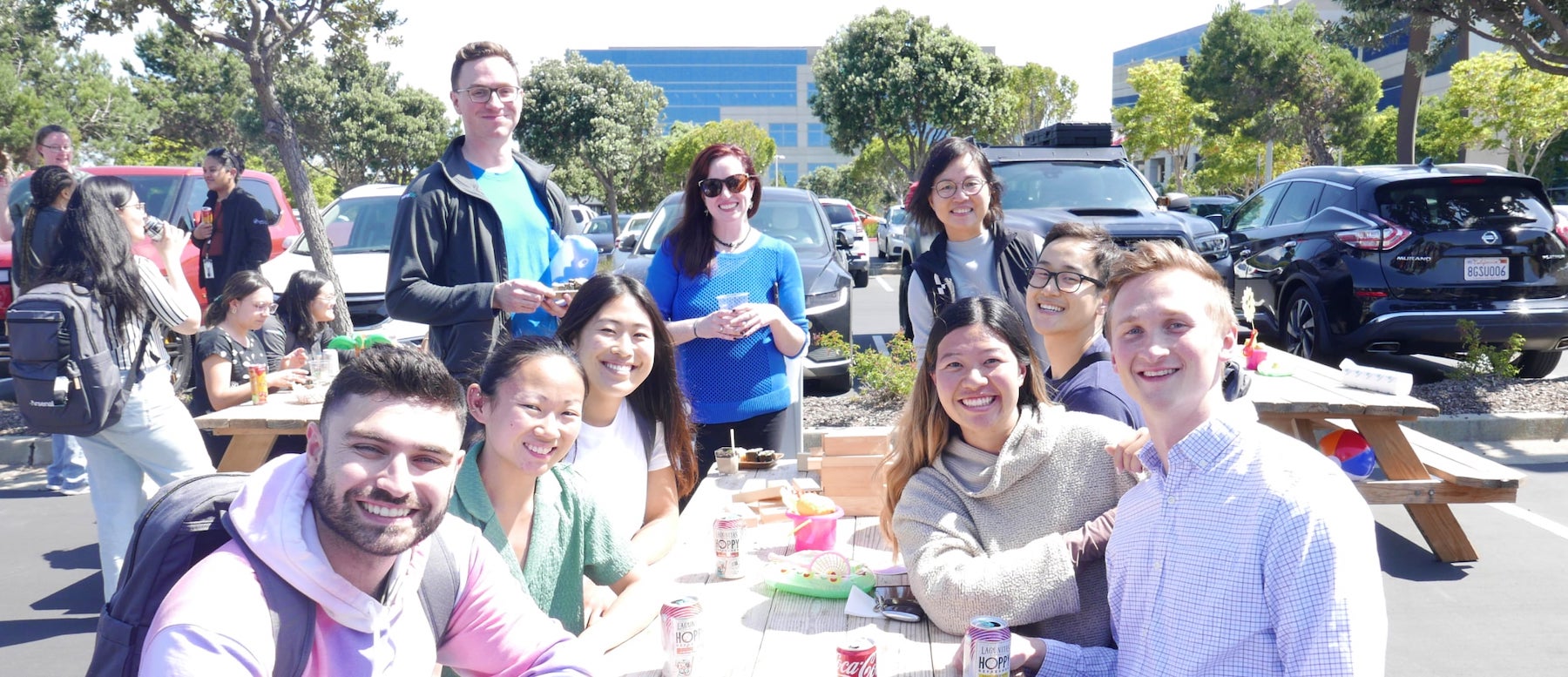 One Team
Our team members possess many different skillsets, disciplines, personalities and capabilities.
Yet, each person is here because they want to do something that has true impact. Every one of us is impassioned to deliver a product that can bring dramatic improvement to patients' lives.
Open Positions
We are committed to hiring the best talent from all backgrounds. A diverse workforce engenders richness of thought, creativity and discovery – all key components required for building transformative cell therapies. Are you interested in joining a collective of diverse experts striving to defeat cancer? Explore our current openings below.
Benefits
ArsenalBio is powered by people.
And we believe that people work best when given freedom and flexibility in a supportive environment that allows us all to show up as our true selves. We respect that your life extends beyond the work we'll do here together, and we continually strive to provide you with what you need to care for yourself and your family.